Facility Capabilities
Vinylcraft Extrusions Ltd. is a quality custom vinyl extruder primarily serving the window and door industry. We also specialize in extruding profiles for the swimming pool, window covering, furniture and other sectors. Our capabilities include dual and tri extrusions, capstock, weather-strip insertion and many other processes.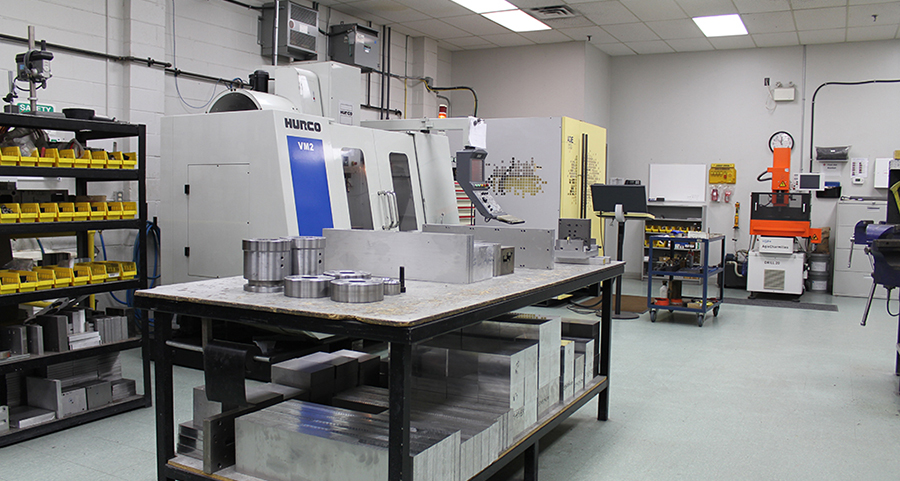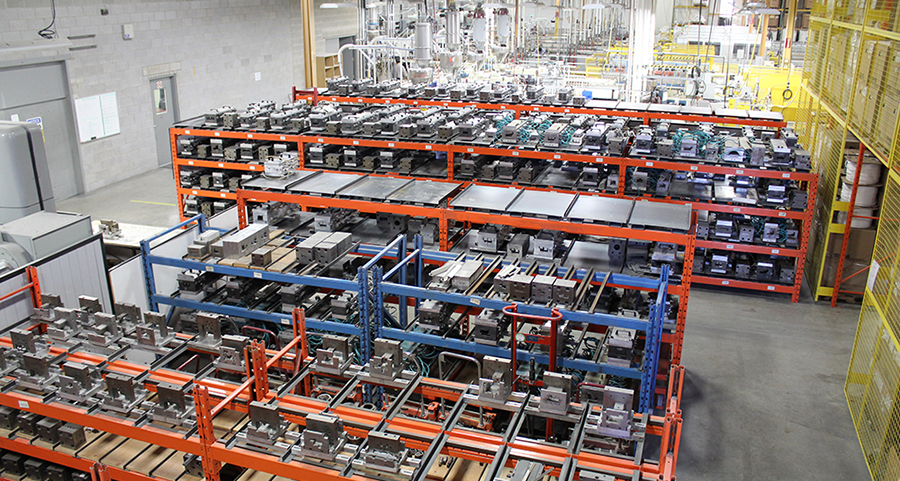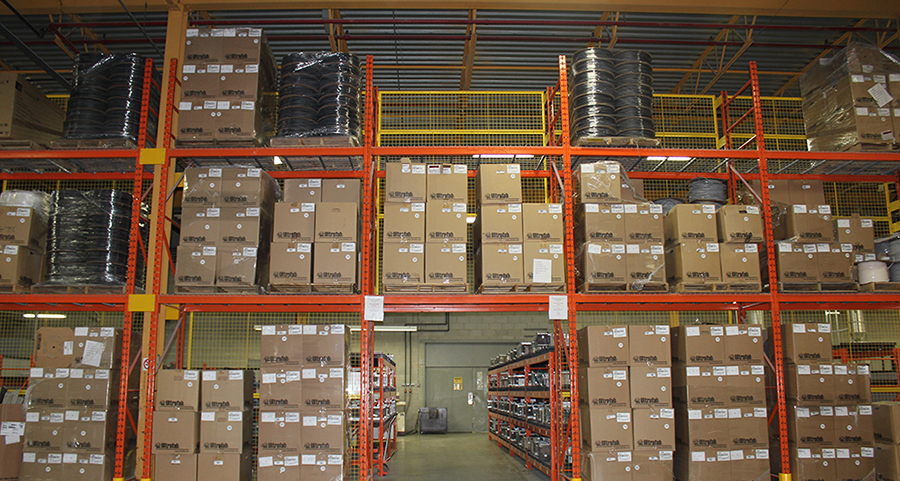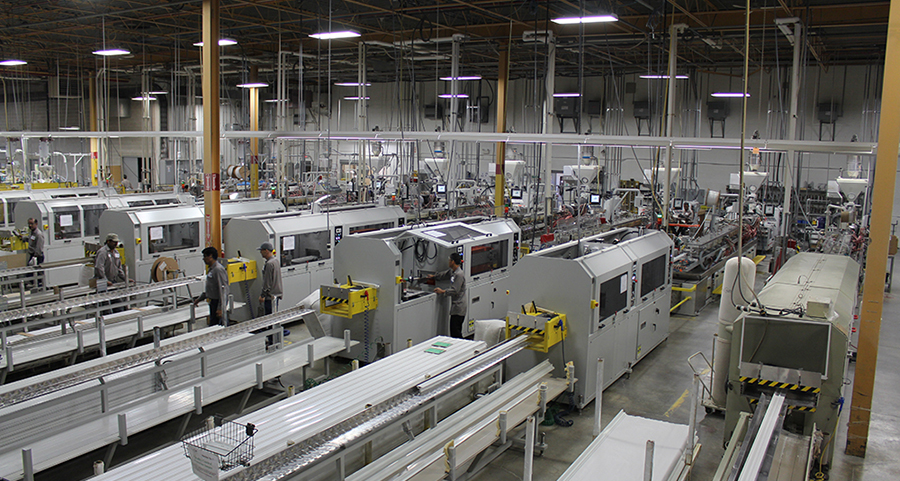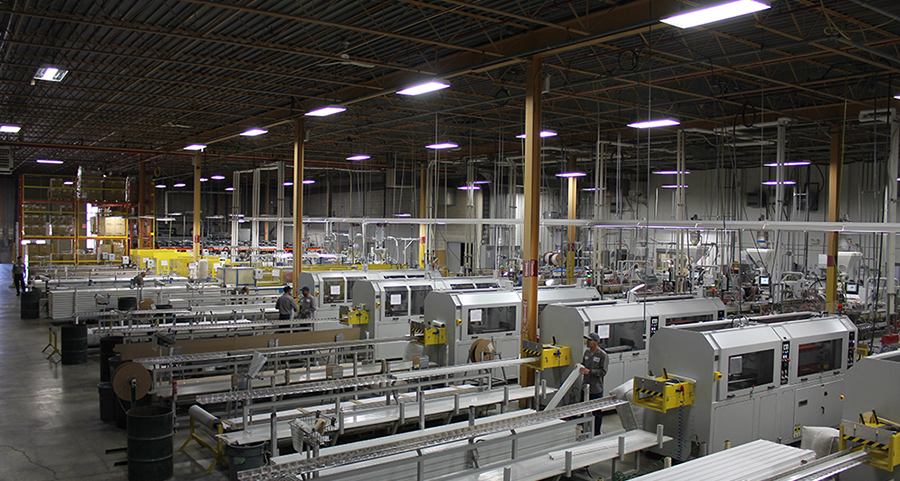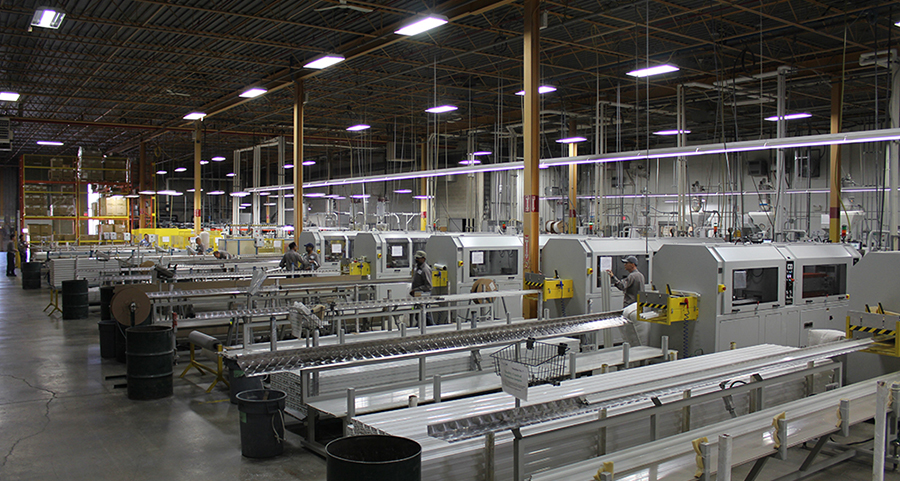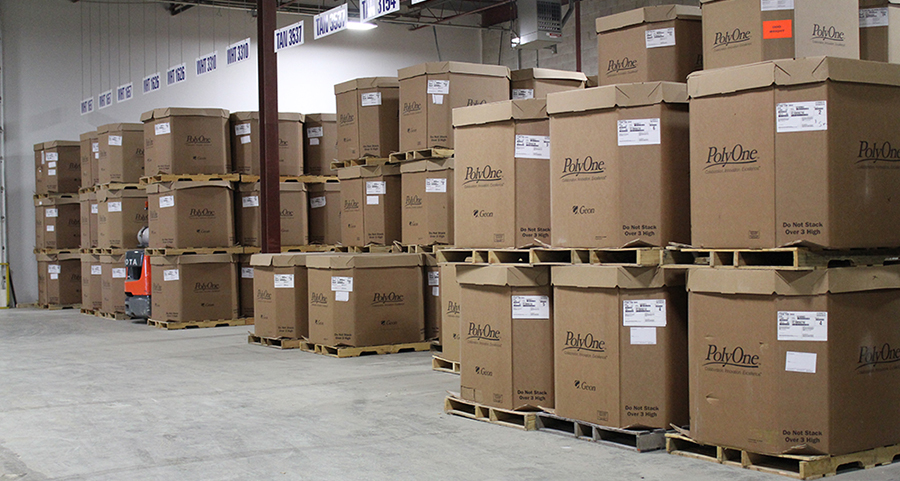 Our Facility
Vinylcraft Extrusions Ltd. is strategically located at the center of the city`s major highways. Operating in a 57,000 Sq. Ft. facility, we use some of the latest extrusion technology to produce the finest quality extrusions. Focused on the design and supply of custom profiles to the fenestration industry, our capabilities allow us to serve markets in the Fence, Deck, Railing, Pool & Spa sectors. Clients can further benefit from Vinylcraft through some of our value added services, such as weather-strip insertion and post extrusion fabrication.
Operating 14 units, carefully sized to allow us to produce a wide range of profiles. All our Extruders are Conical Twin Screw designs. Considered to be the most efficient of extruder types, these units can process PVC dry blends to yield a highly fused material, with remarkable mechanical properties and a spectacular finish.
Our in-house Designer is on staff to work in any capacity needed—in an assistance role, working with our clients' design teams, or taking the lead on a project from start to finish. Either way, the result is success. Vinylcraft strives to provide our clients with an Efficient, Responsive, and Trouble Free Product Design Experience.
Our in-house Tool Department is equipped to manufacture and maintain extrusion tool sets. This provides us total control of the tooling process and lead times, as well as the ability to execute modifications and design improvements with little or no disruption to production.
We are certified by the AAMA and always test our products to be in compliance with AAMA, CWDMA, CSA, Energy Star and NFRC specifications.
57,000 sq. ft facility
Flexible deadlines and order sizes
AAMA Certified
In-house tool department
Environmentally responsible facility
Comply with AAMA, CWDMA, CSA, Energy Star & NFRC standards
In-house full-time design and technical support staff